IMS group AS is a Norwegian group of companies focusing on leading technological solutions for the offshore and marine market. The HQ is in the south of Norway. Our vision is to be the preferred supplier of cost efficient solutions, ensuring safe and sustainable operations. Therefore, we work every day to strengthen our position as a global supplier of functional and high-tech solutions provided by our highly skilled and dedicated employees.
Today the IMS group is the world-leading supplier of watertight doors, safety windows, ballast water management systems, incinerators, ejectors, and fire-rated doors and windows, with independent offices in Norway, USA, Germany, Singapore, Vietnam, China – and several agents worldwide representing the group. We work hard to be the innovative, customer-focused, active and co-operative supplier and partner for our customers worldwide!
Our design is based on safety and environmental sustainability, and our target is to continuously improve them.
CONTACT
Navint S.r.l.| Piazza della Vittoria| 7/14 – 16122 Genova| Italy
+39 010 5960517 | post@baggerod.no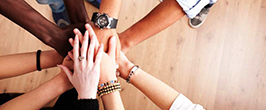 ---